National Office Of Security Enforcement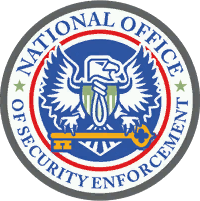 "Our skill will accomplish what the force of many cannot"
The National Office Of Security Enforcement, often abbreviated as N.O.O.S.E. is a Law Enforcement Agency dedicated to assisting all Law Enforcement Agencies in San Andreas. NOOSE primarily responds to all urgent backups including hostage situations, bomb threats, terrorist activity and riot control. During the rare occasions NOOSE is not handling any of the above situations, we assist in apprehending wanted individuals who are on the run as well as finding individuals who have been summoned to appear in court and delivering them to the court room.
Aswell we are known as the ATF (Anti Terrorist Force) as we are in constant struggle against growing terrorism in San Andreas.
NOOSE members are highly trained and usually have many years((months)) of previous law enforcement experience under their belt. Although NOOSE is split into divisions based on the operatives best ability, they are highly skilled in all aspects. Each NOOSE operative was hand selected, which is why they are usually considered the best of the best. This handpicked method, which bypasses application processes which are found in all other departments is the main reason other than great training that makes NOOSE one of the most highly skilled Law Enforcement Agencies in the world.
Signed by
Harry

---
Permissions in this forum:
You
cannot
reply to topics in this forum